Business
3 Software Tools That Can Help You Run Your Business
Running a business is a challenging adventure. You can be a small business with the greatest idea in the world, but if your company is not organized, it can definitely become its downfall. In order for your business to function properly, you need to ensure you use the right tools for project management, cash flow, and timekeeping. You and your team must remain on the same page and work towards common goals for your business needs.
Here are three software tools that can help you run your business.
1. Retail Software
If you own a shop, chances are you will be selling tangent products that will require payments, barcodes, and a cash register. With free POS software like Retail Software, you can do that and more. Retail Software will help reduce your startup costs as well as scale your business in time. This free POS system will allow you to have at least 150 items in your inventory and 150 customers so you can get started.
Additionally, if you have multiple cashiers, each of them can use it simultaneously in your store's network. All you need to do is run this software on a compatible computer or tablet running Windows 7 or above, and you're all set. You can also have a complete POS system that works with Retail Software which includes a cash register, barcode scanner, receipt printer, and credit card, reader. As your business grows, you can add a portable stock counter, barcode printer, and weighing scales. Their 25 years of experience make this POS software the ideal program for new and thriving businesses.
2. Bublup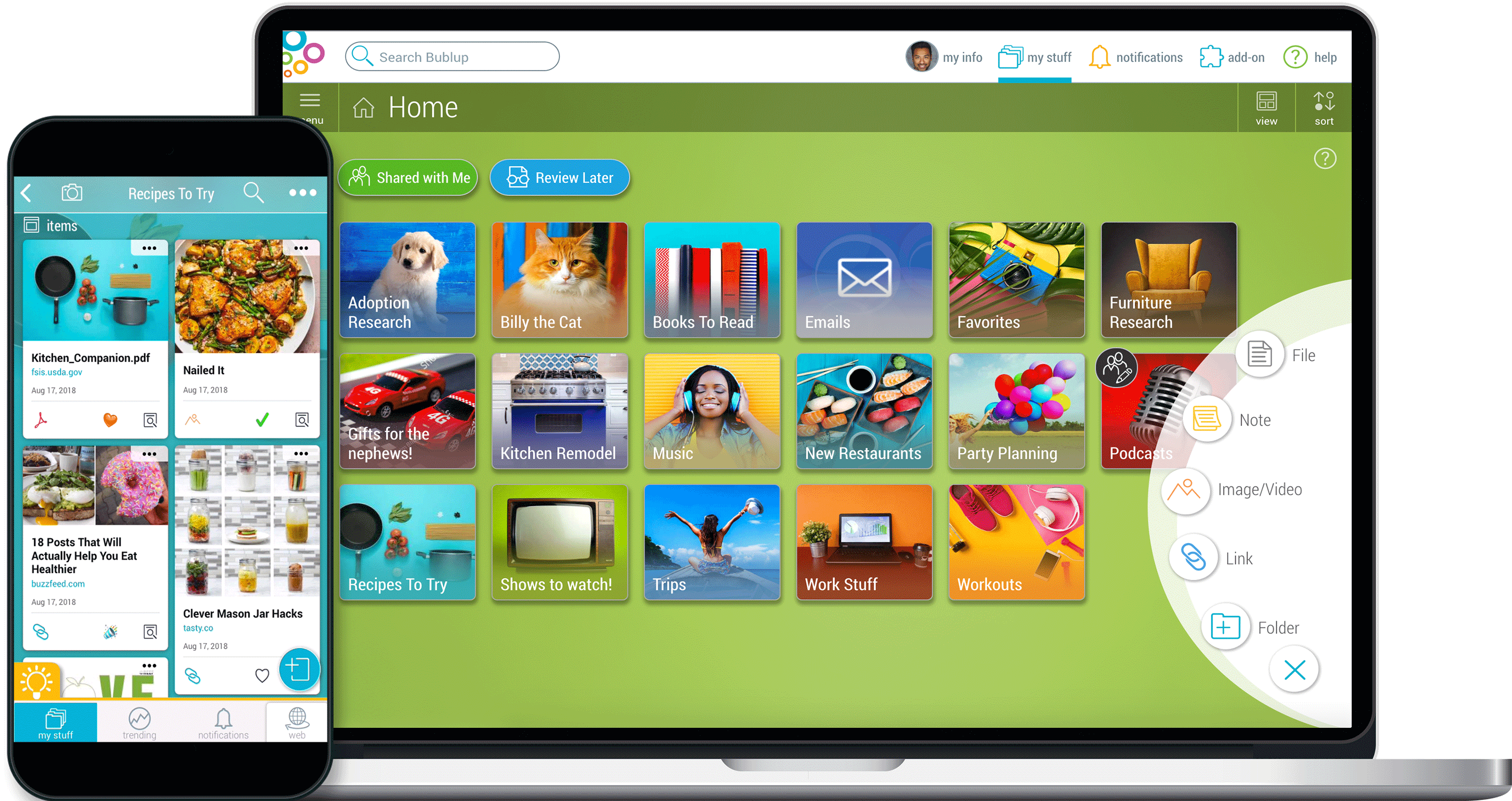 Another useful collaboration tool you will need to run your business is Bublup, a project management software. Bublup is a great option to help your team collaborate with each other with visual methods like saving images and notes by groups in a visual folder. You can also save PDFs, videos, photos, notes, and GIFs in the same folder for all your business needs. Moreover, you can share these folders among your team so they can all be focused on a common project plan rather than working on random tasks.
Bublup's mobile app can be used to create Kanban boards to manage your team's workflow as well as track progress. It's also a great software for resource management as it helps gather the necessary ideas regarding one topic. They have various plans for all types of businesses. If your business is just starting out, you will want to check out their free version, Standard plan, which provides you with 3 GB of storage and unlimited folders. Once your company continues to grow, you should look into a paid plan that will work best for you.
3. Hubstaff
Lastly, if you want to make sure your team is as productive as it can be, you can take advantage of Hubstaff, an employee management software. Hubstaff is a time and activity tracker that your employees can use to log their working hours. The software will allow them to start and stop the timer whenever they are at or away from their workstation, as well as log time for selected projects. The app will track their mouse clicks and movements as well as the websites they visit and take screenshots every couple of minutes.
Additionally, you and your employees can see their activity levels and how productive they were throughout the day. They can also see project data such as the time working on the said project as well as the productivity in percentages for each. Hubstaff can be downloaded to your mobile device for work on the go and is perfect for remote teams.